Blue Ridge Mountain Lake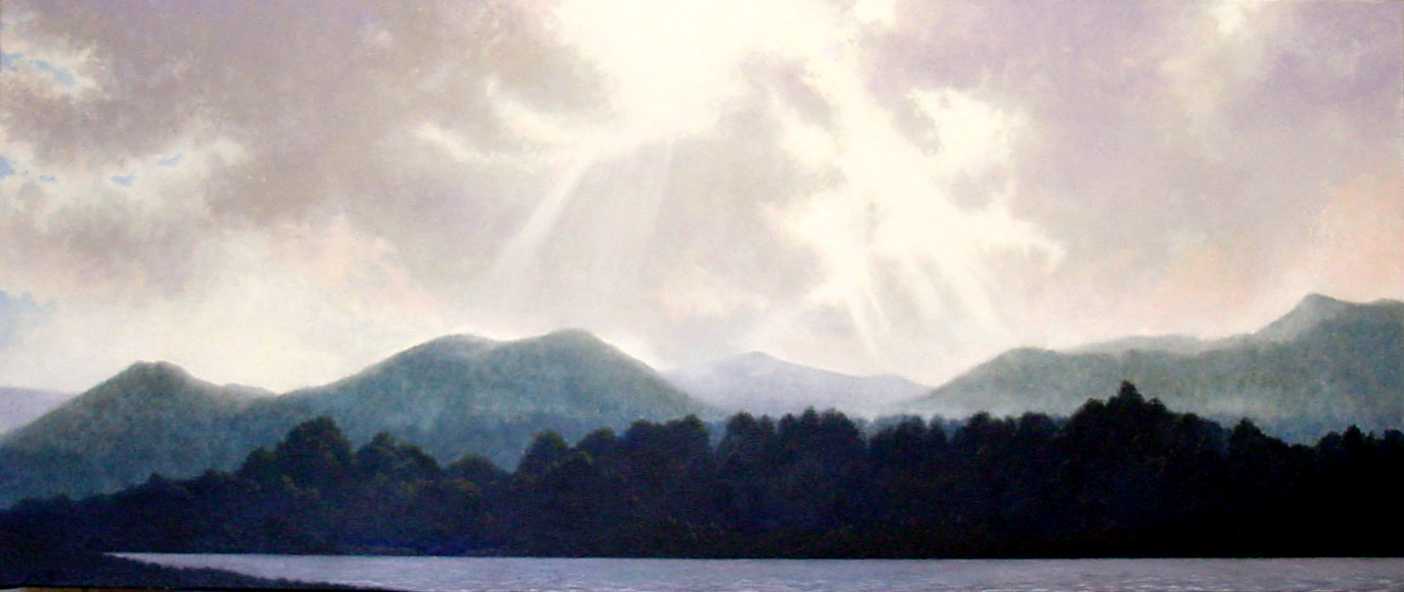 Gary W. Freeman, Blue Ridge Mountain Lake, acrylic on canvas, 60" X 25"
"A lake is the landscape's most beautiful and expressive feature.
It is earth's eye; looking into which the beholder measures the depth of his own nature."
Henry David Thoreau, Walden, "The Ponds" (1854).







Recommended External Links
The Blue Ridge Parkway
The Blue Ridge Parkway Association's website.
Parkway Maps, Parkway Highlights, Bicycling, Bloom Schedule,
Calendar, Fishing, Linn Cove Viaduct, Parkway Trails, NC Trails, VA Trails, Regulations


Blue Ridge Mountain Host
"The Blue Ridge Mountains of North Carolina offer the perfect vacation getaway!
Accommodations and attractions to suit any traveler, all year round."


Visit the North Carolina Mountains
"Official site for the travel, trip and vacation guide to events, attractions,
golf, outdoors, NC state parks and accommodations in the North Carolina mountains."


Parkway Photo Gallery
National Park Service Official website - Virginia / North Carolina.
"Before the first construction on the Blue Ridge Parkway was ever begun, a landscape architect
travelled the length of the proposed roadway and planned for each view, each overlook, and each parking area.
As a result, there are breathtaking vistas and close up looks at the forest around each turn of the road.
Even though we can't hope to match the constant beauty of driving on the motor road, we've collected some of our favorites
images in the hope that you might be inspired to come and see for yourself.
One of the most popular destinations on the Parkway, Mabry Mill is a wonderfully landscaped grist mill."



Return to GARY FREEMAN GALLERY home page