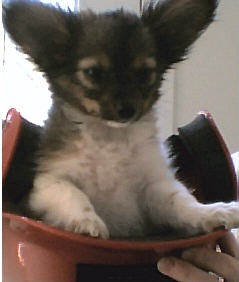 DOG ART & ART DOGS
---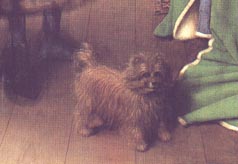 Jan van Eyck, Dog art as a symbol of wealth
and/or fidelity from The Wedding Portrait.
c. 1530, oil paint on wood panel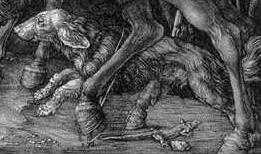 Albrecht Dürer, Dog as loyal companion and symbol for bravery from his Knight, Death, and Devil, engraving, 1513. Click on the image above to open a great web page on Dürer's techniques in the Spencer Museum of Art Printroom web site.



---




---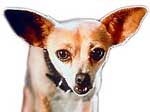 "Heaven goes by favour. If it went by merit, you would stay out and your dog would go in."
- Mark Twain

---
Recommended External Links
Dog Art Exhibition
National Gallery of Art - "Dog is built around a simple theme that all children can enjoy. From prehistoric times to the present day, dogs have been represented in art as the human companion. This exhibition looks at the way artists communicate their experiences of dogs."

"Photography as a Fine ARF!"
American Museum of Photography - An exhibition of photographs in which dogs behave like people... and people are transformed into dogs!



---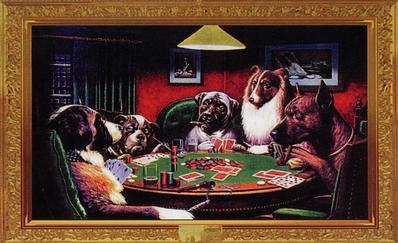 C. Coolidge, Dogs Playing Poker.
36x24 Wall Poster Buy from Art.com